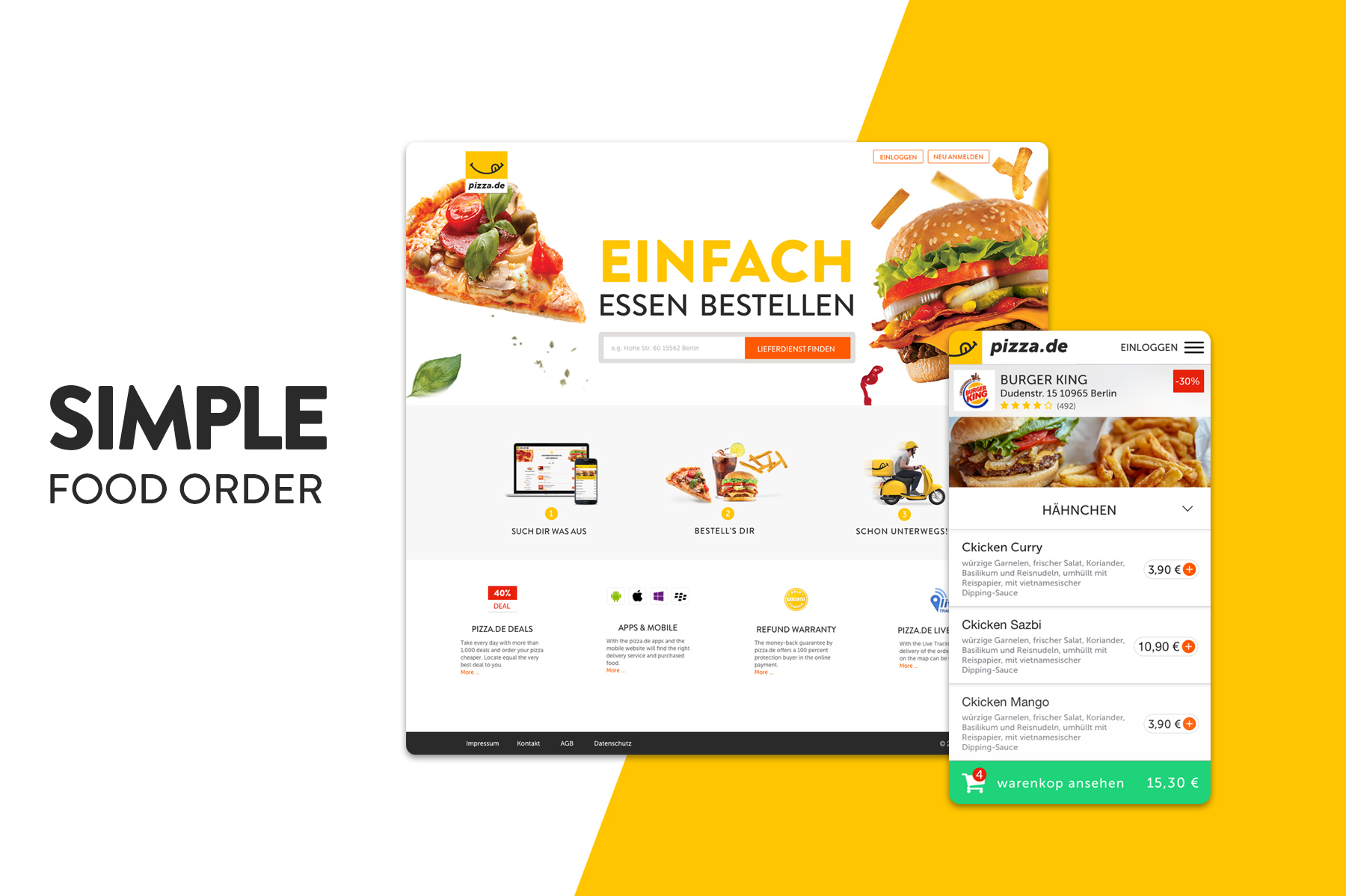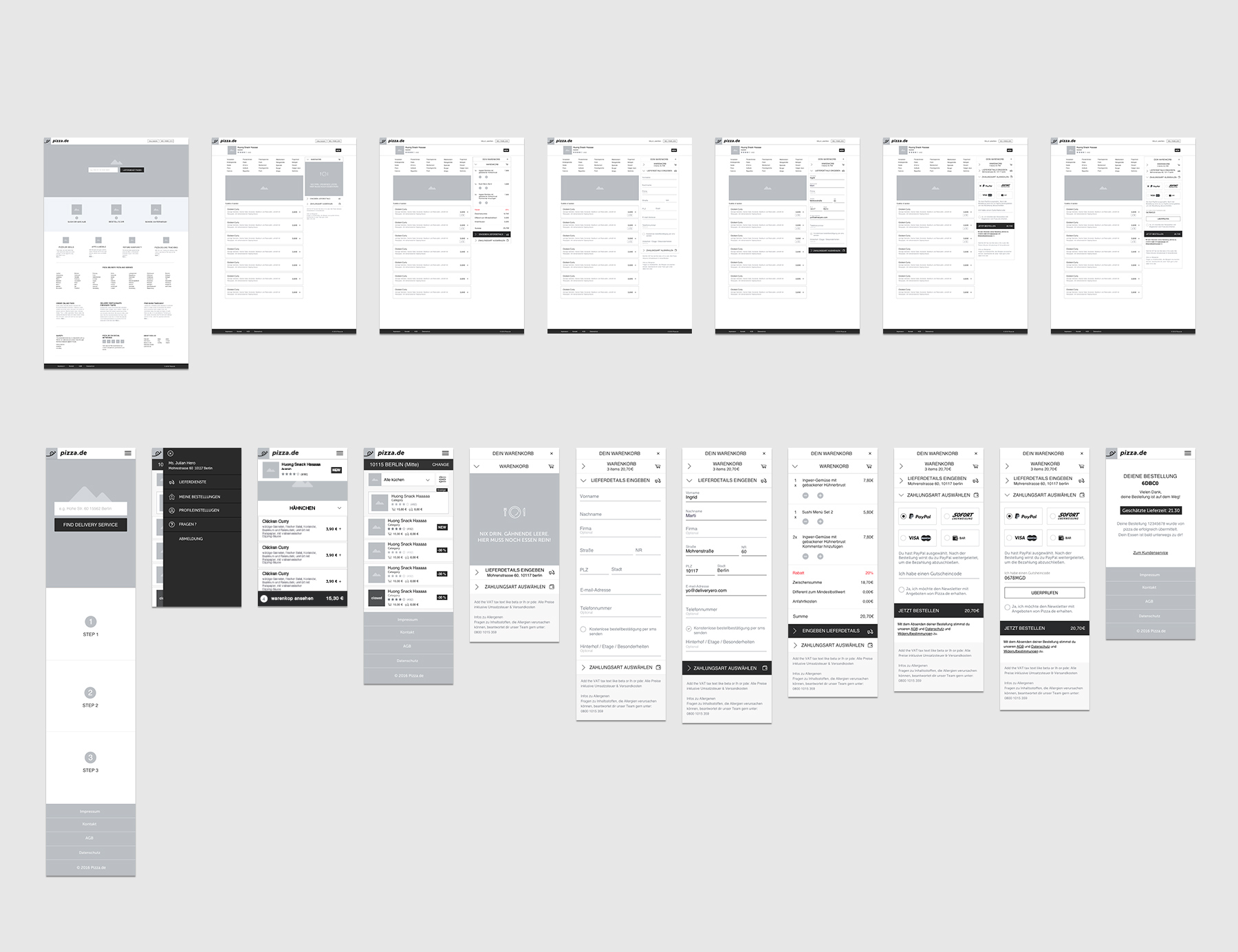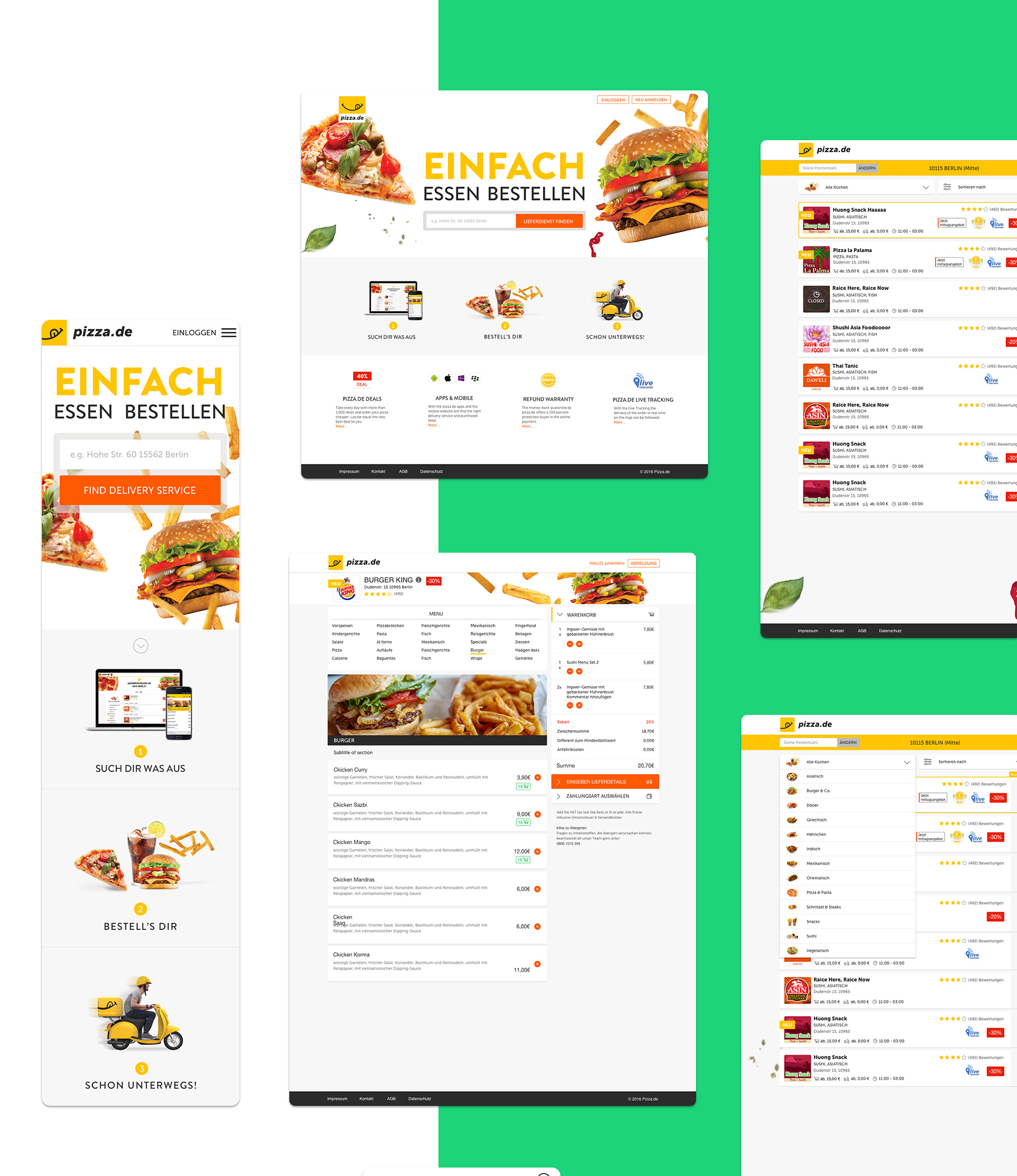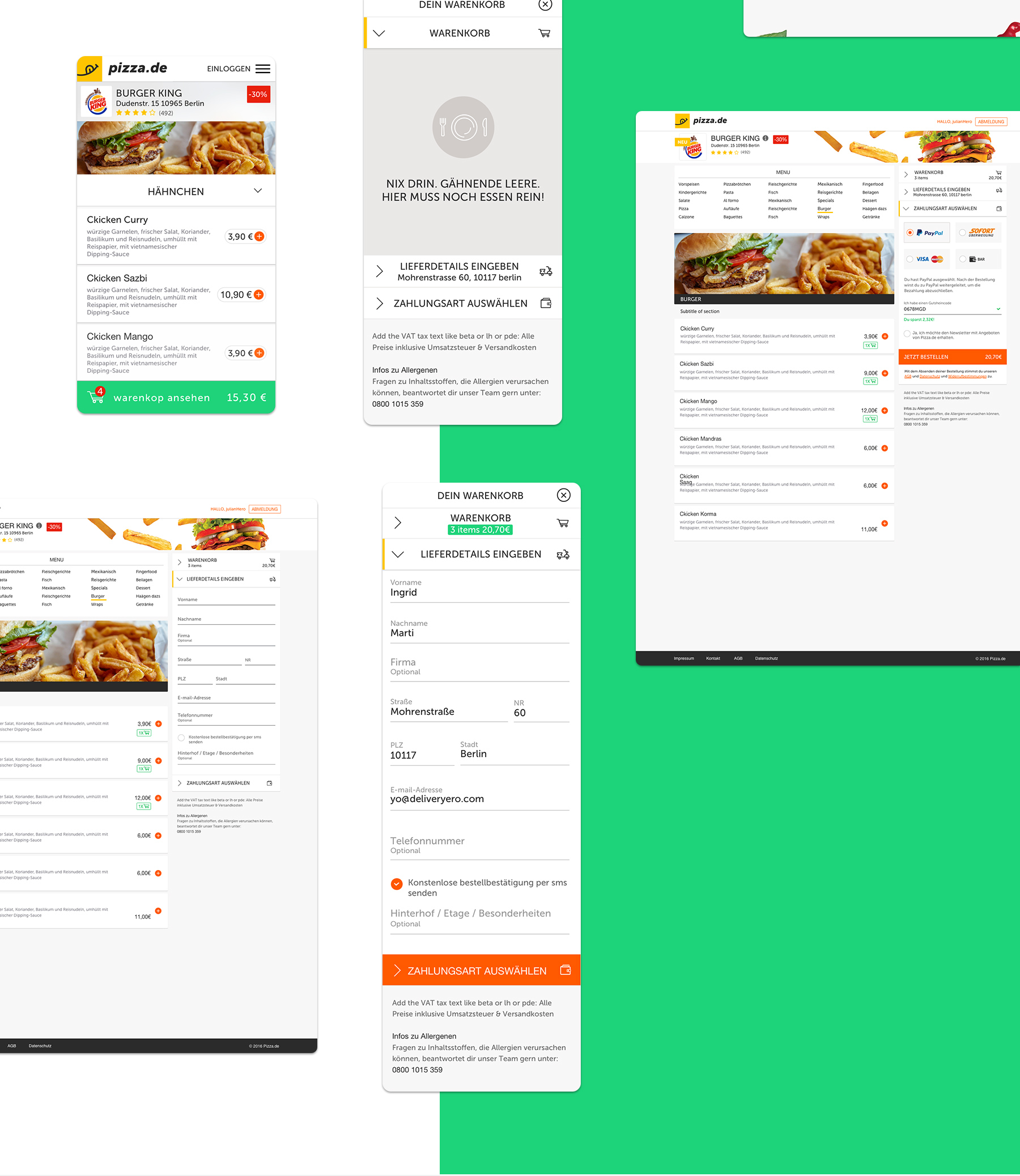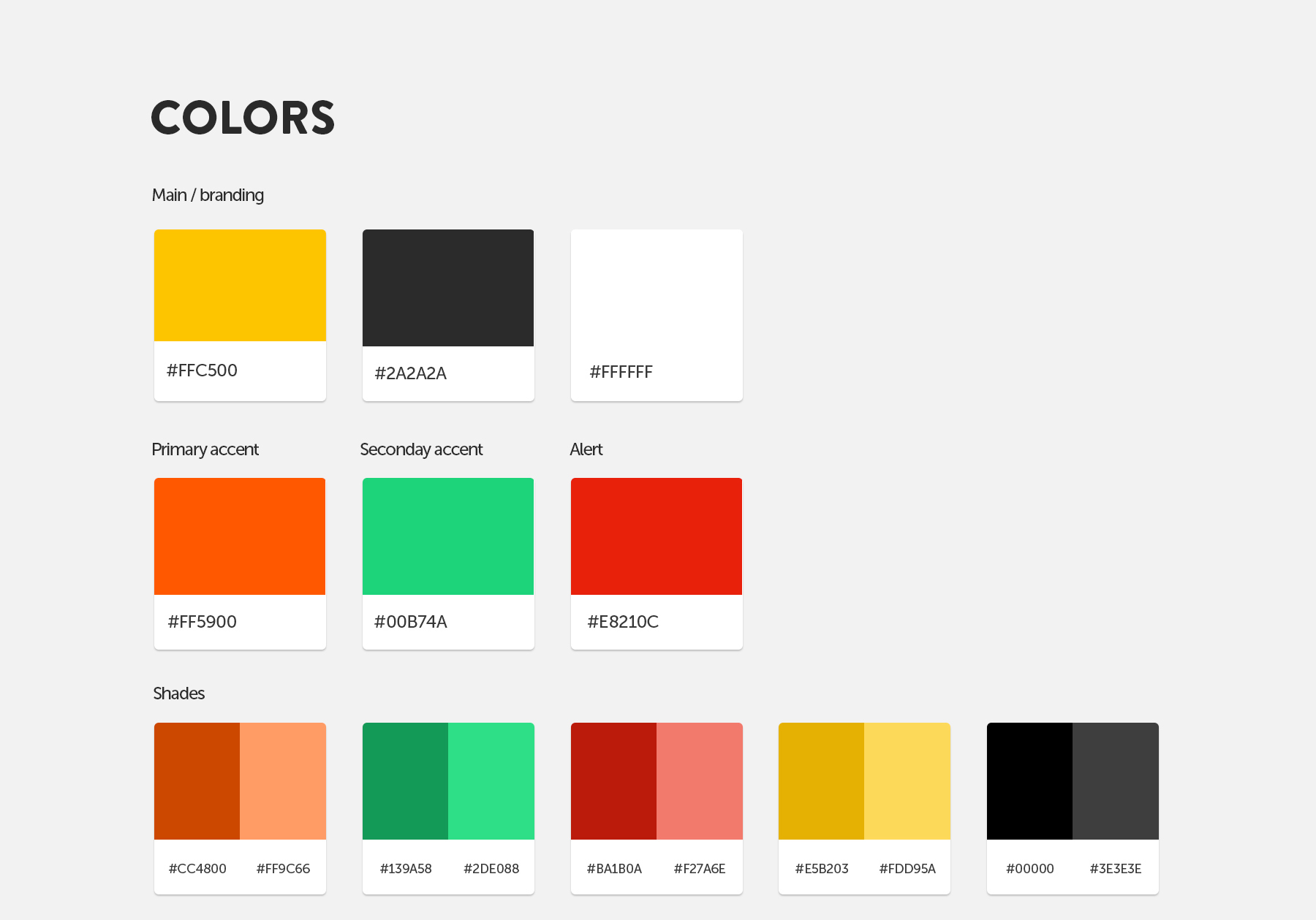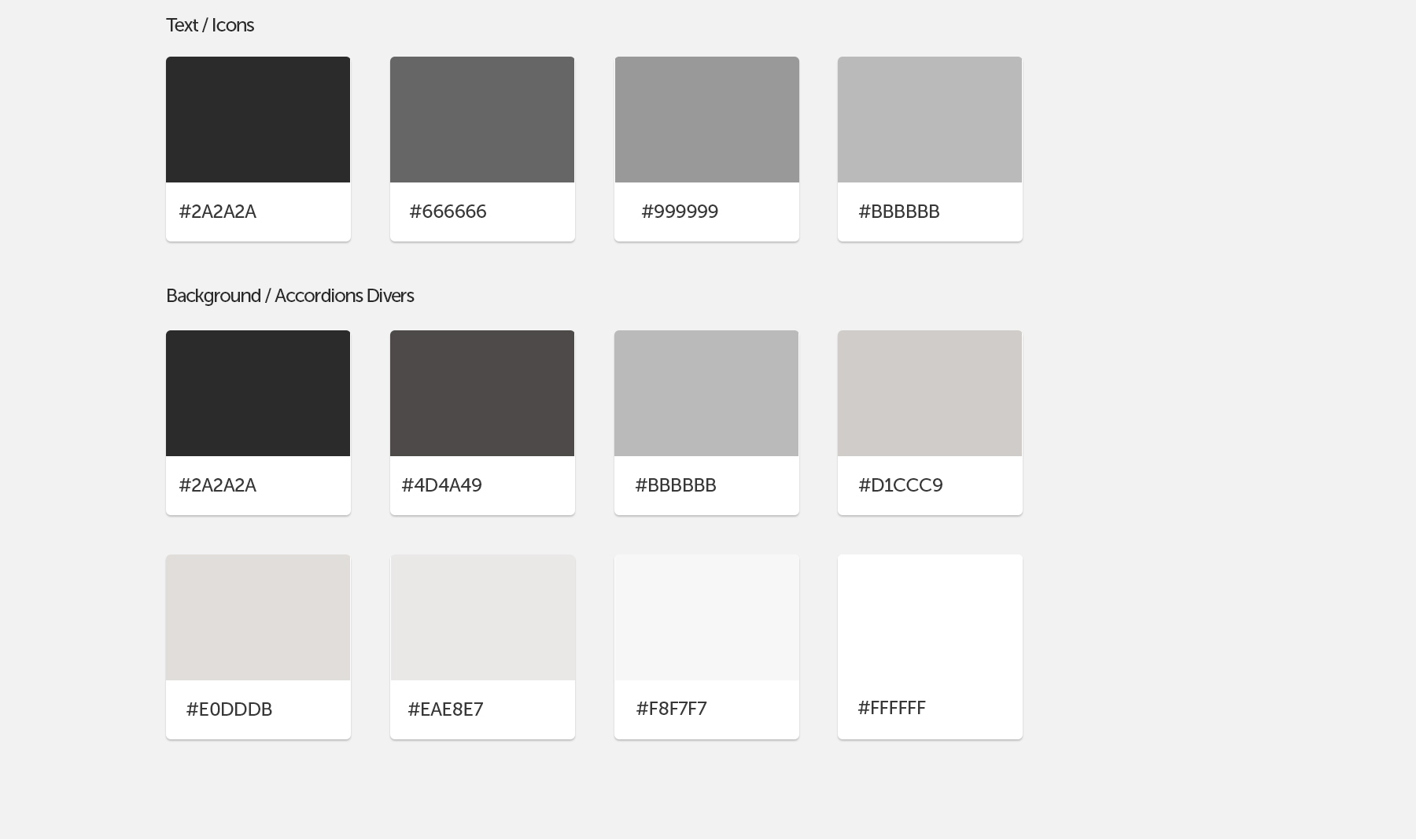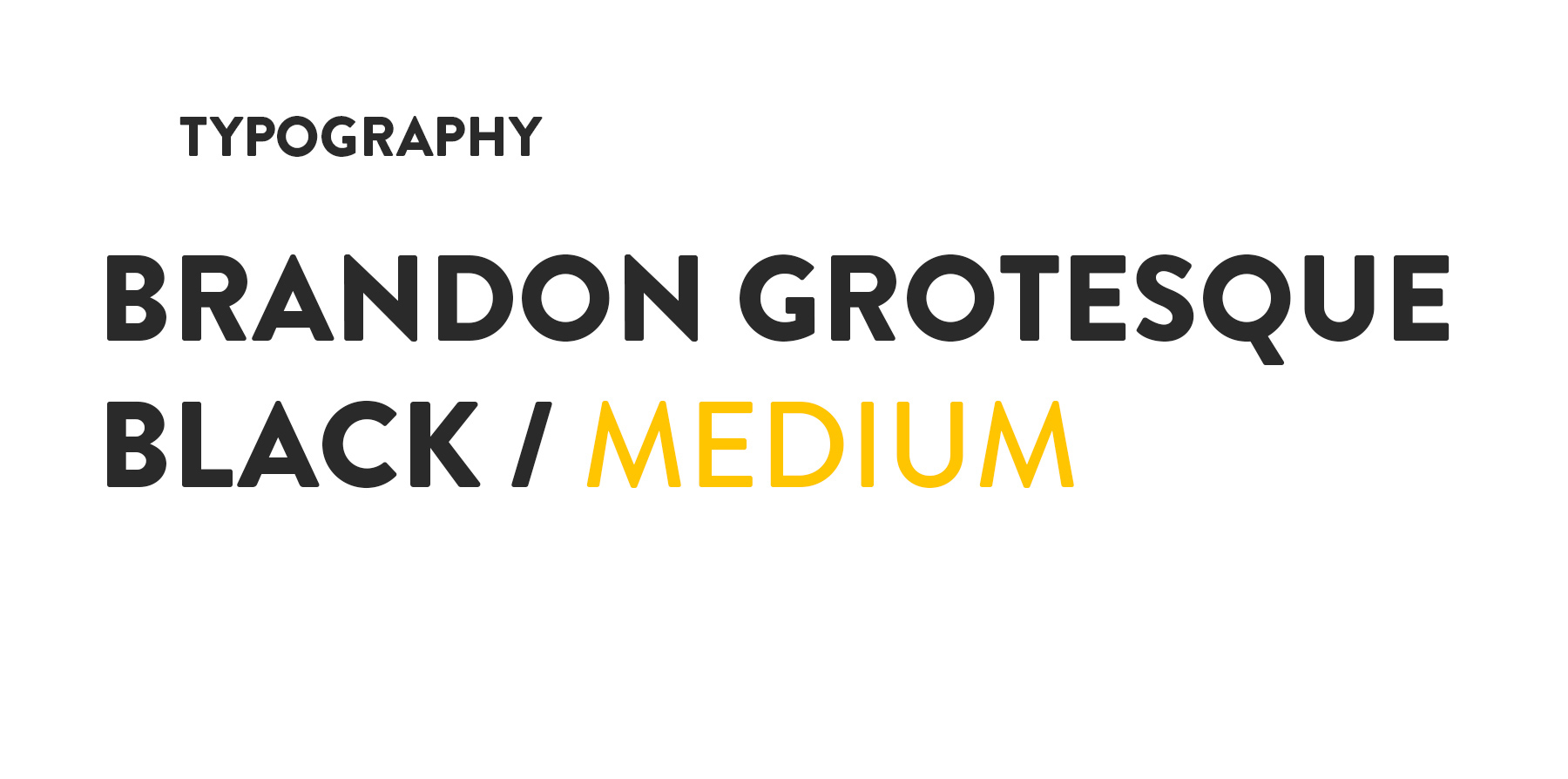 Re-design / UX -UI Design 
Type: e-commerce / Responsive Design / Deliverfood online 
Project:

 Re-design UI-UX Pizza.de 
Already in 2007 pizza.de started its business and became a pioneer for online food ordering in Germany. 
Today, pizza.de is the leading national online platform for restaurants. The pizza.de brand is particularly popular among students and young people and has always developed further through innovations such as delivery tracking.
Goal:

 maintain the old fidel users and the same time acquarie new ones with an atractive, clean, delightful, and intuitive new experience to become the most easy way to order food.