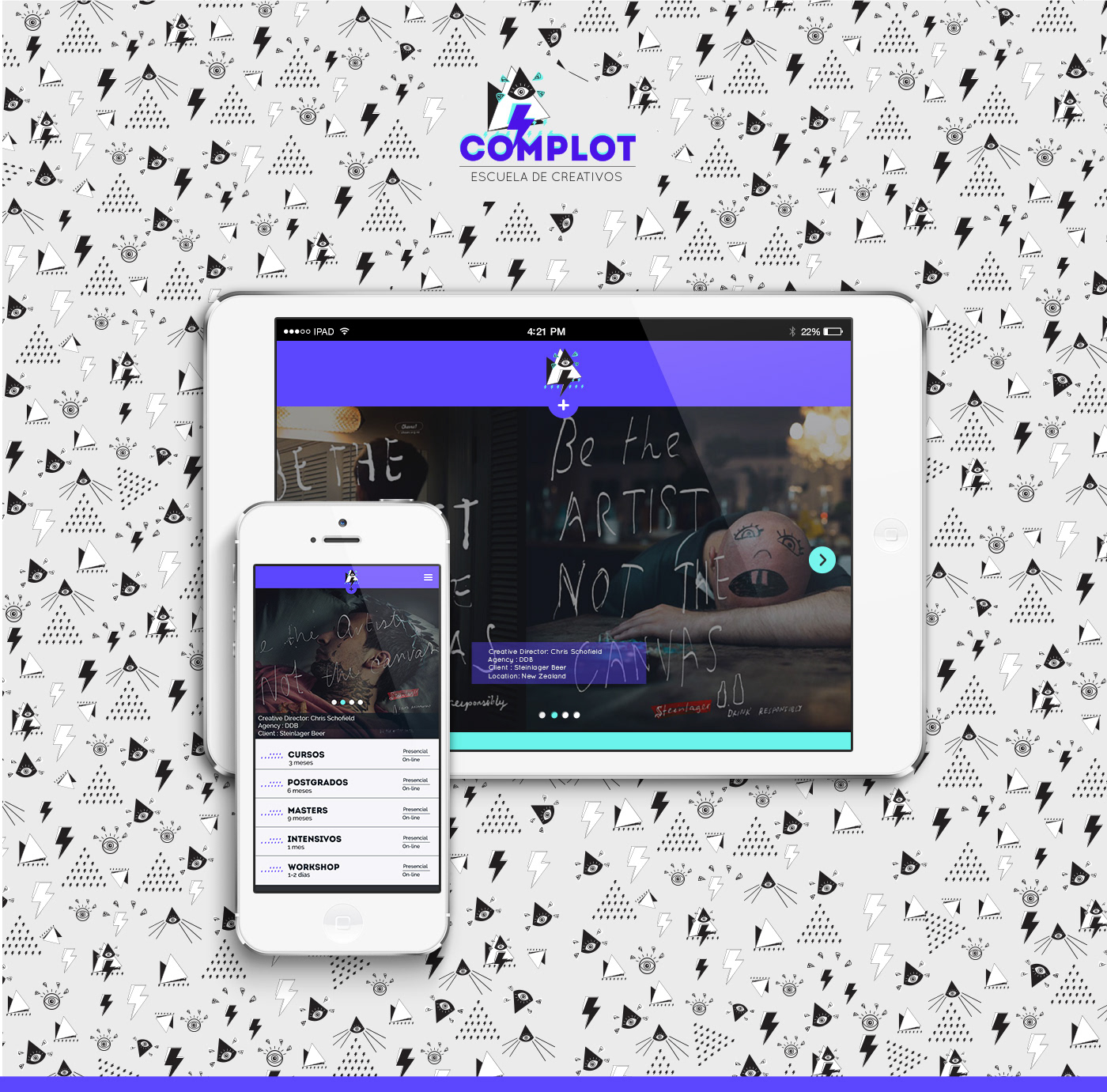 2014
Brand Identity / Illustration 
Project
New branding for a School of creatives advertising. 
Role
As a branding designer, I created a new corporate image and made a brand book ready to apply this correctly on digital platforms and social media.

Complot
is a

school of Ideas and Creativity, 

based on Barcelona. They
 train creative talent through Presence and Online courses.
Goal


It was created a new bold and disruptive image to attract young and creative people.