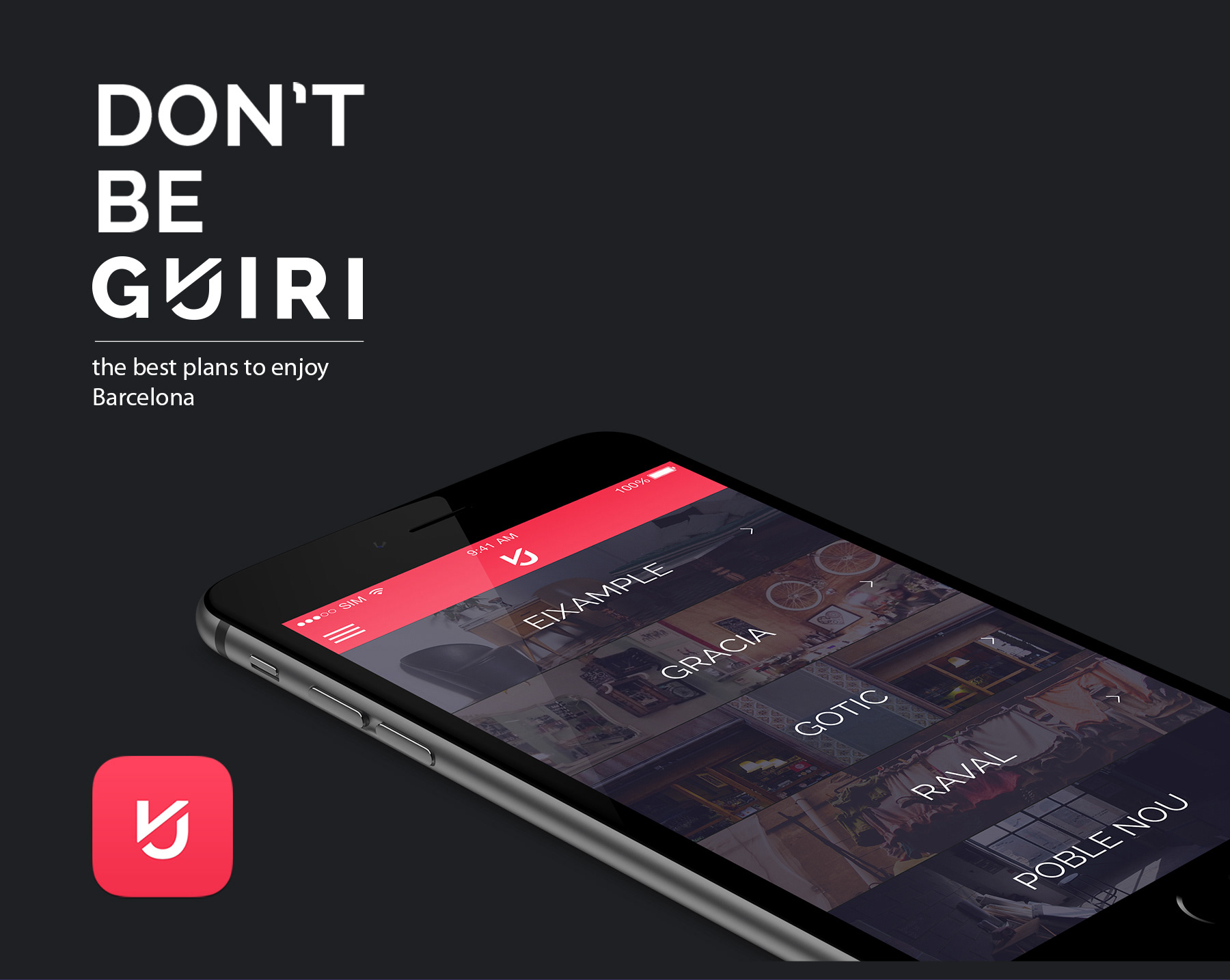 2015 
UX/ UI Design & Bran Identity  /  idea conceptualization
Type: Native iOS app. 
Project
I invented the product, branding and the user experience for iOS native app. Don't be guiri is a personal project based on critique and sense of humour about the fact that Barcelona is massively conquered for tourists. 
Role
Product Owner, UX/UI designer and Brand designer.
A
s a personal project, I come up with the business model and then I been defining all the product. creating the name, branding and user interface.
Don't be guiri
is an app for finding the best offer to enjoy of Barcelona, concerts, theatre, restaurants, exhibits... at the same time to discover more about their history and the traditions of the different areas of the city, and buy your tickets directly.