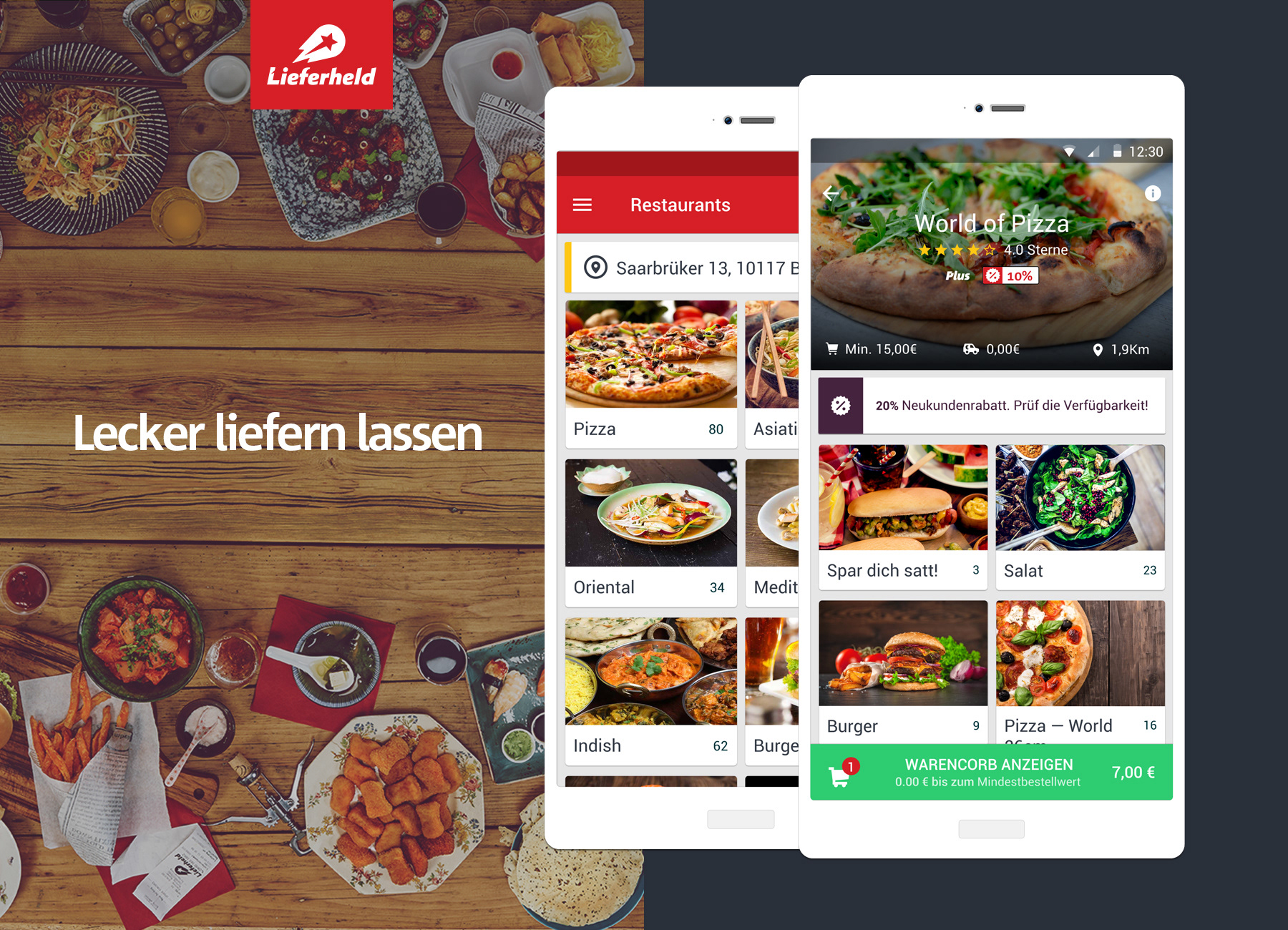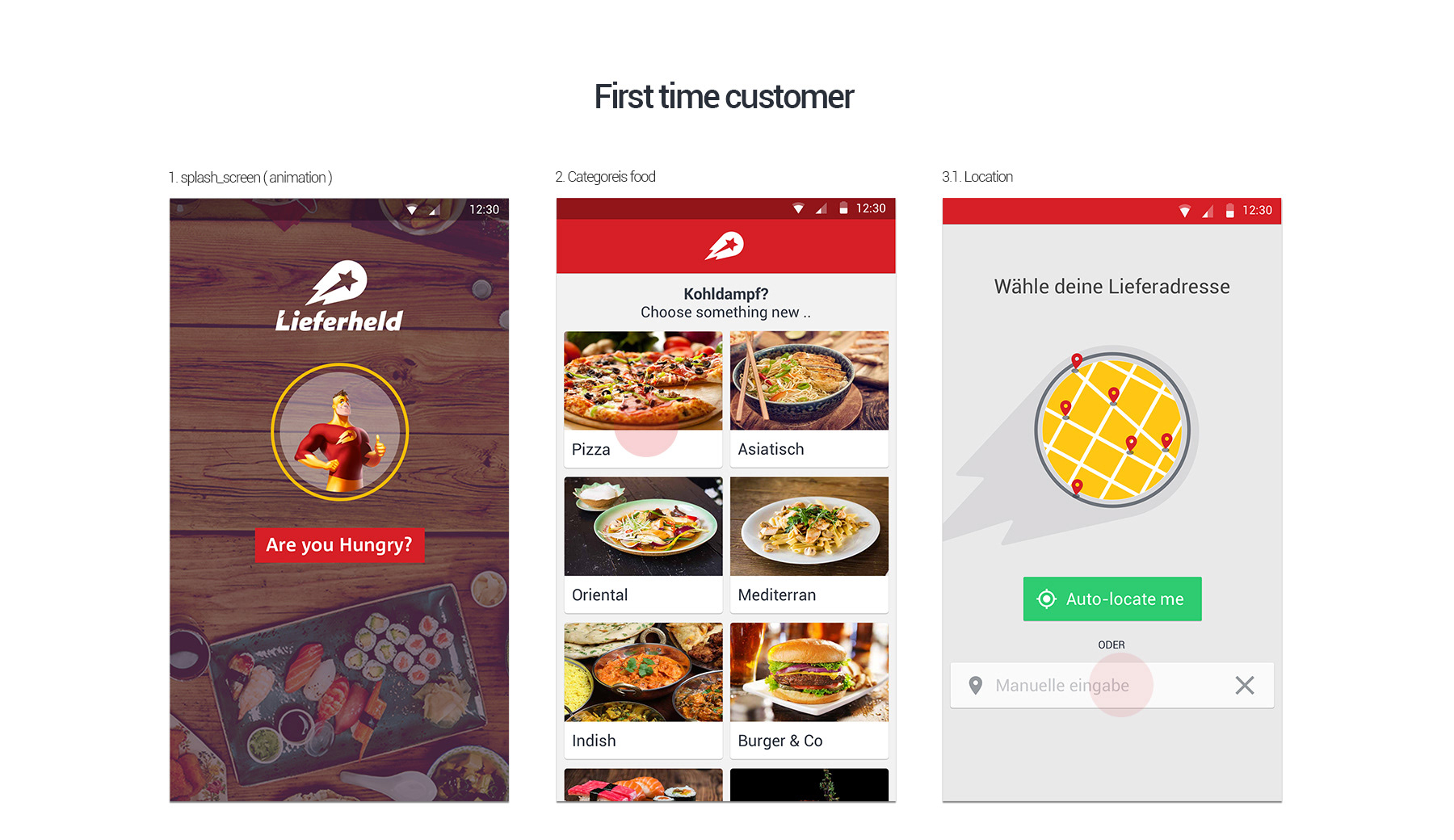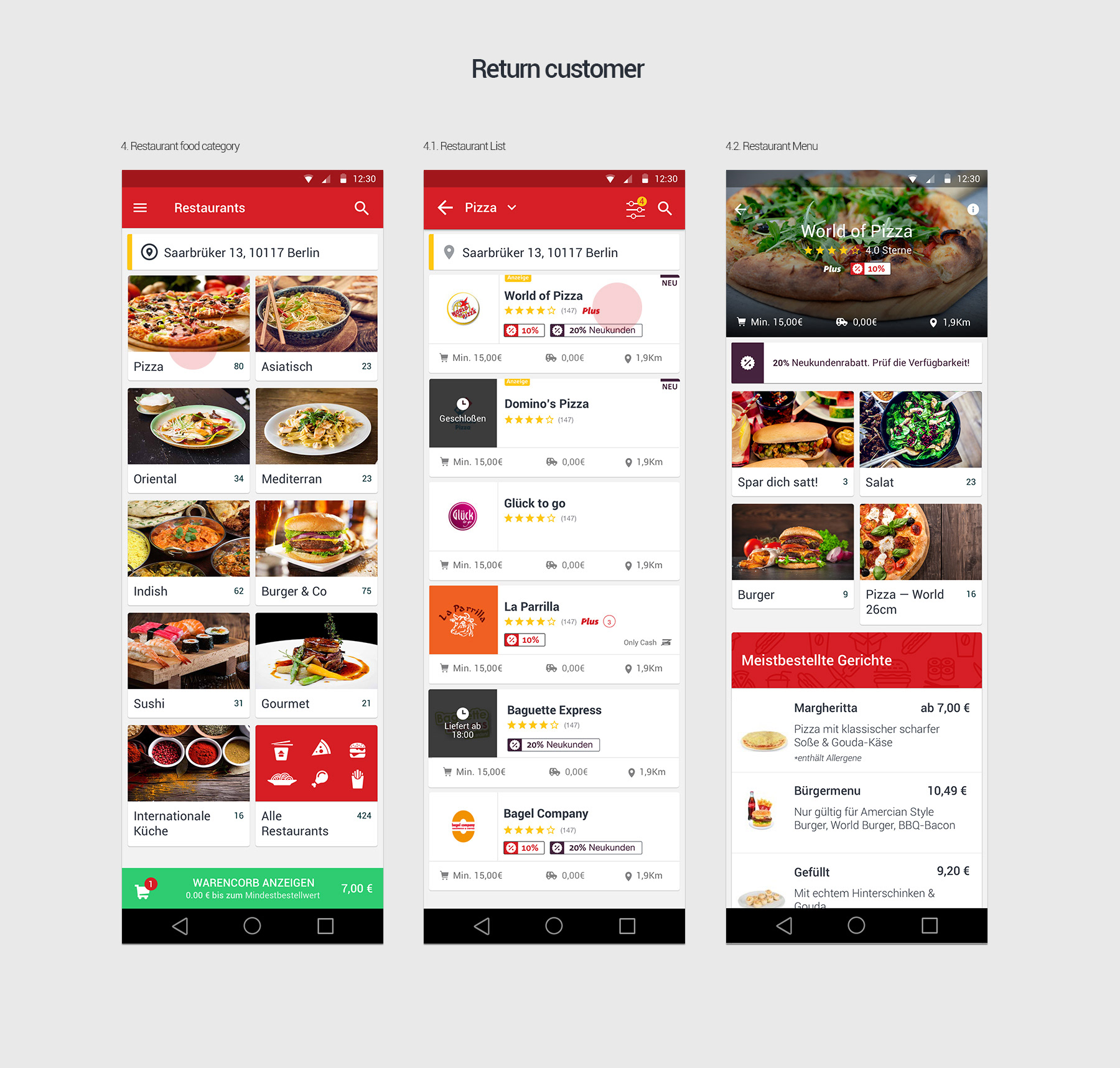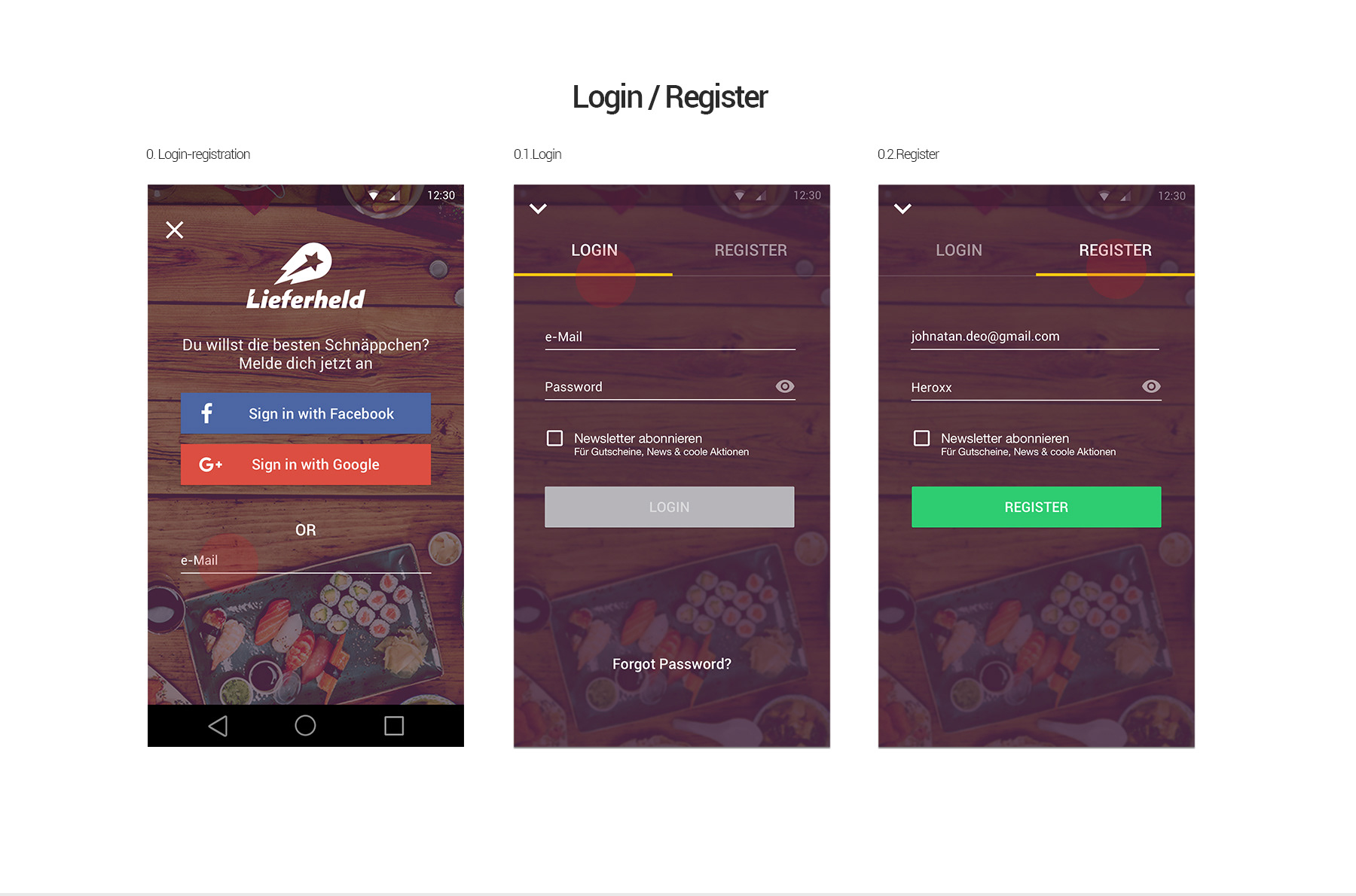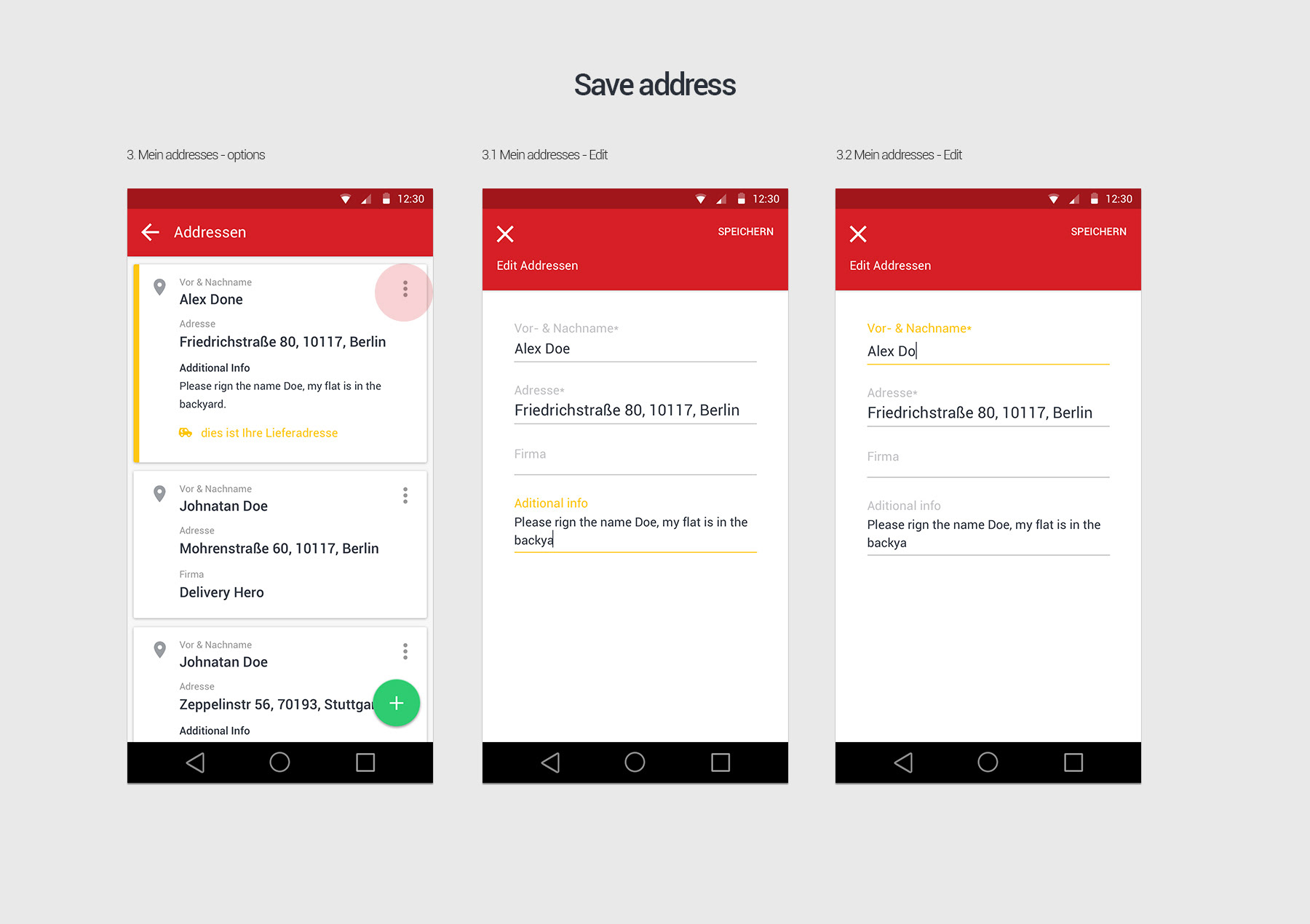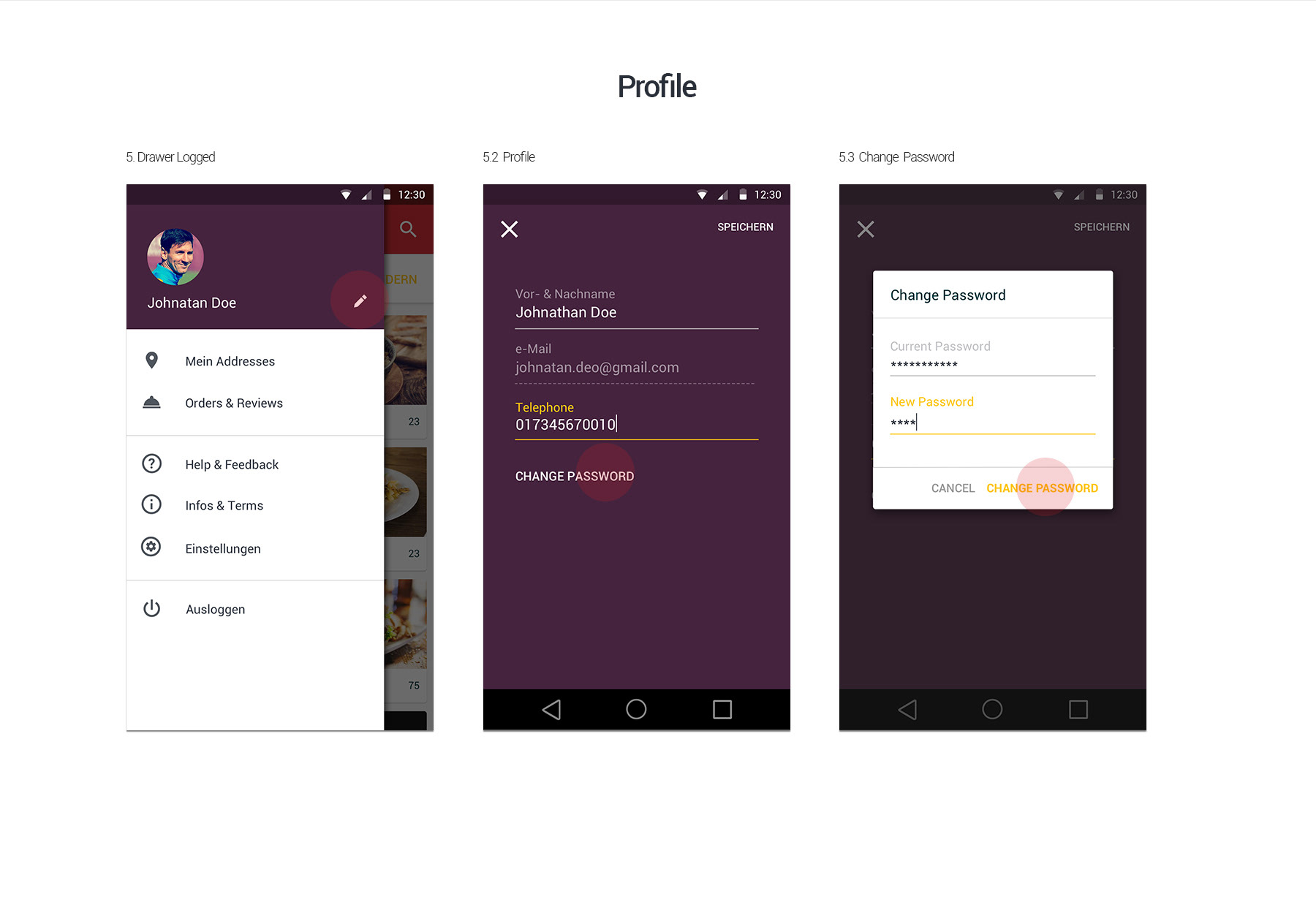 Improve current user experience Lieferheld Android app / UX -UI Design
Type:  Android app Design / Deliverfood online 
Project:
 Adding new features to improve the user experince to lieferheld Android app: First time custumer flow to engage the user with an intuitive expirence to get quick his favorite meal. Save the most usual addresses to make the next order faster. Save your favorites restaurants or see yours last orders making a easy login from you socials pages or register by e-mail, and edit all your personal informtaion form your profile.
Lieferheld
is one of the most popular ordering Digital platforms, with which the food ordering from the delivery service is now even easier and faster. You're hungry, but do not want to cook? Then order now about lieferheld! Order your food conveniently on your smartphone with over 9,000 delivery services throughout Germany. From Berlin to Cologne and from Hamburg to Munich: lieferheld always ensures that your favorite food gets hot and delicious.