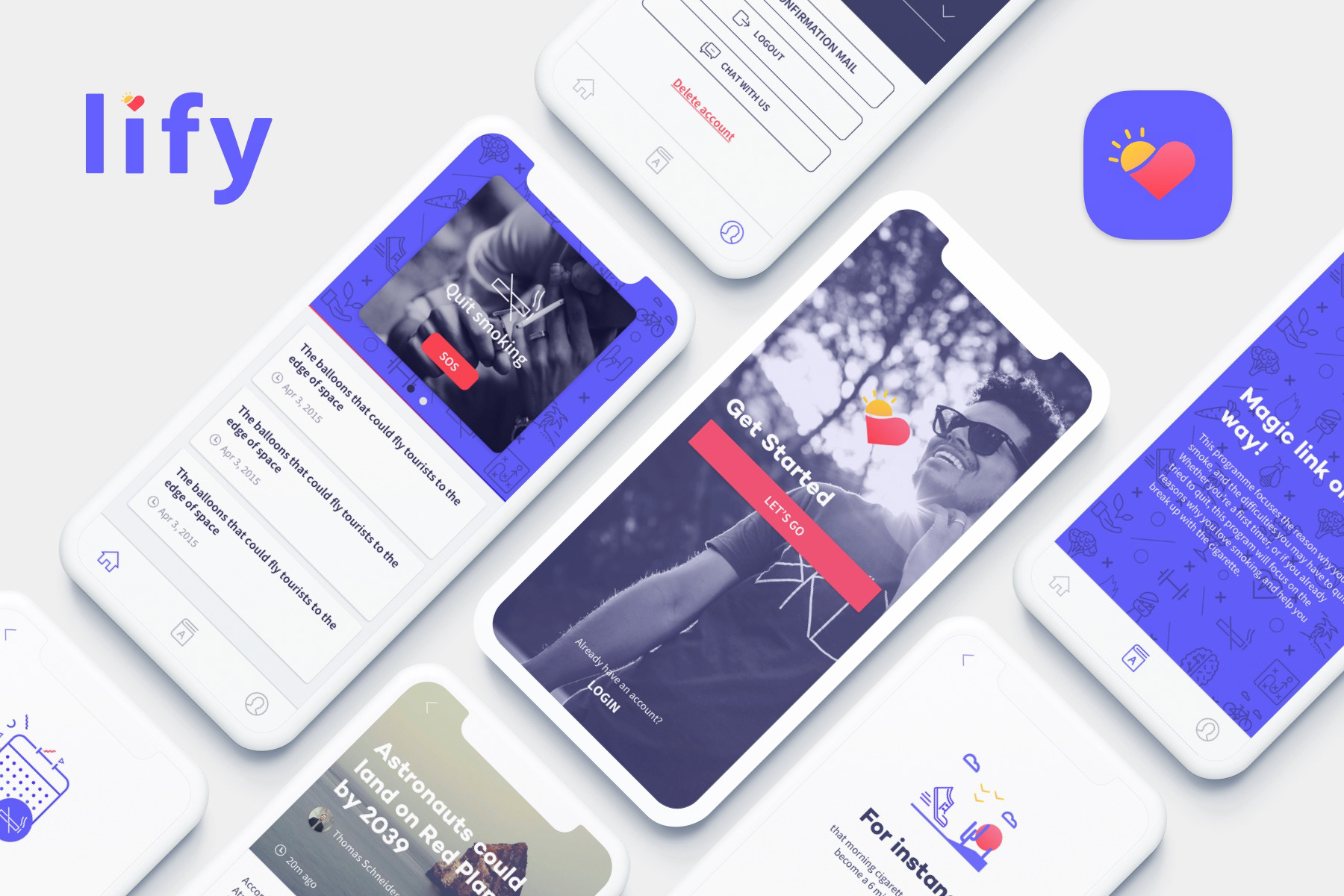 UI Design & Bran Identity 
Project
I created the branding and the User Interface designs for the first MVP phase mobile web.  
Role
As
Branding designer I created the logo and the brand style guide. As UI designer working along with the UX designer, my job it was made all the design system and visual elements according to the branding instead to create all the screens for the app. Here what I did it was provided with a very solid design system and all the design frameworks possible as a guide to the development team. 
Lify

 
It has been made to help people achieve their health goals. Whether they want to quit smoking or lose some weight, the app's user profiles and artificial intelligence will give them the best way to do so. Pairing the technology with mindfulness, Lify gives smart and simple insights to assist the user in changing their mindsets and behaviours.

Goal
Using the growing interest from the user in mindfulness, and paring it with evidence-based clinical practice, Lify offers a digital version of a knowledgeable life coach, right there in the user's pocket. Defining the user's lifestyle using a complex algorithm the app offers a tailored experience.