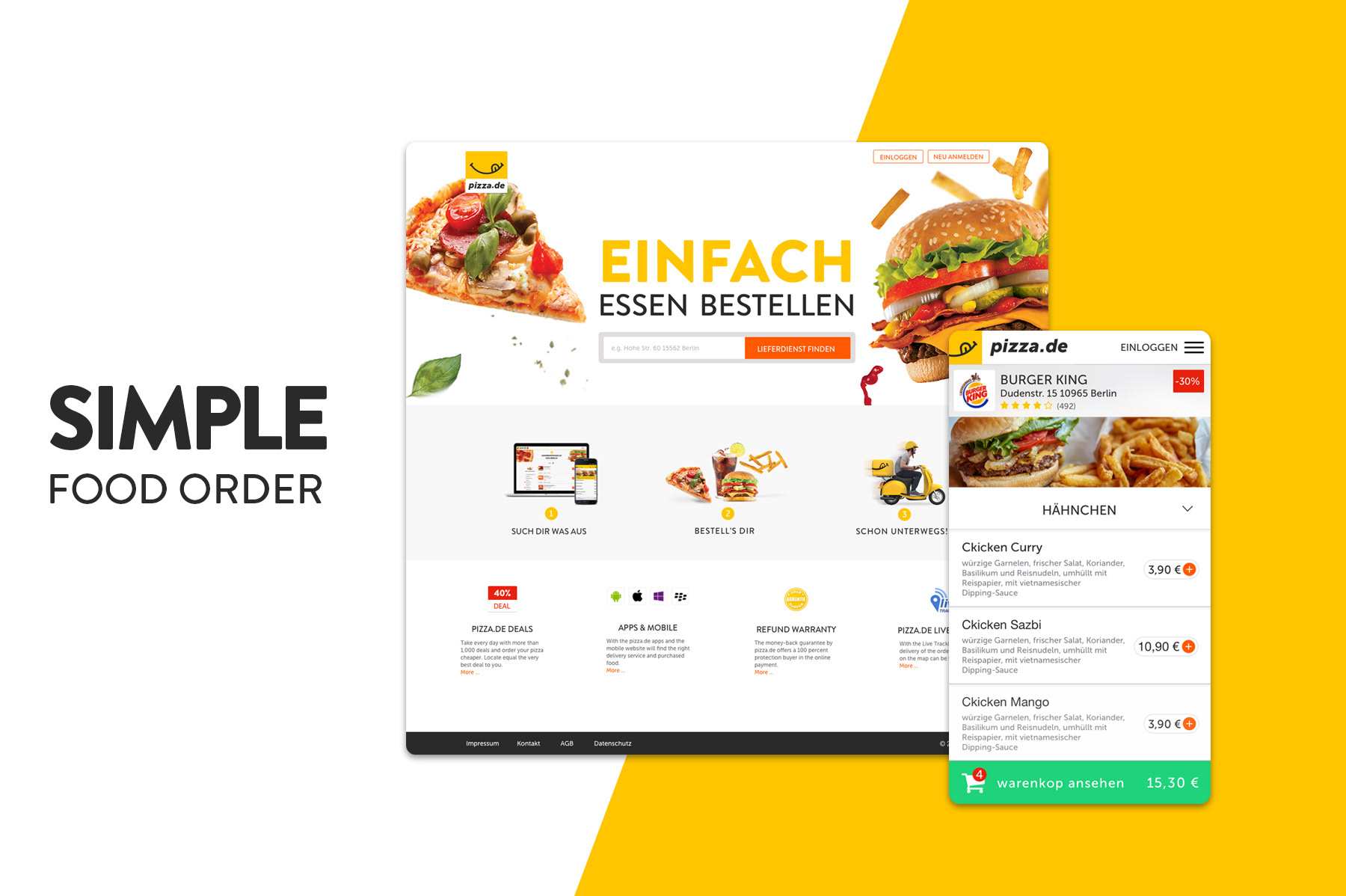 2016
/2017
UI Design 
Type: Web: Desktop / Mobile

Project
Re-design a new online order food experience.
Role
I've been taking the role as Senior UI Designer, working along with the Senior UX Designer, Project managers and User researchers Designers. My job was from one side, work across Marketing and Branding departments to define and create all de new Design System according to the new brand, the other side translates the wireframes to the high design resolution based on the decisions about the new brand and design library. Designing all the breakpoints for the different screens desktop/tablet/mobile. in some sections, I took the role as UX as well as defining new flows. All the decisions were based on the research analysis and user testing.
Pizza.de
Already in 2007 pizza.de started its business and became a pioneer for online food ordering in Germany. Today, pizza.de is the leading national online platform for restaurants. The pizza.de brand is particularly popular among students and young people and has always developed further through innovations such as delivery tracking.
Goal
maintain the current and very faithful users and at the same time acquire new ones with an attractive, clean, delightful, and
intuitive new experience to become the easiest way to order food.