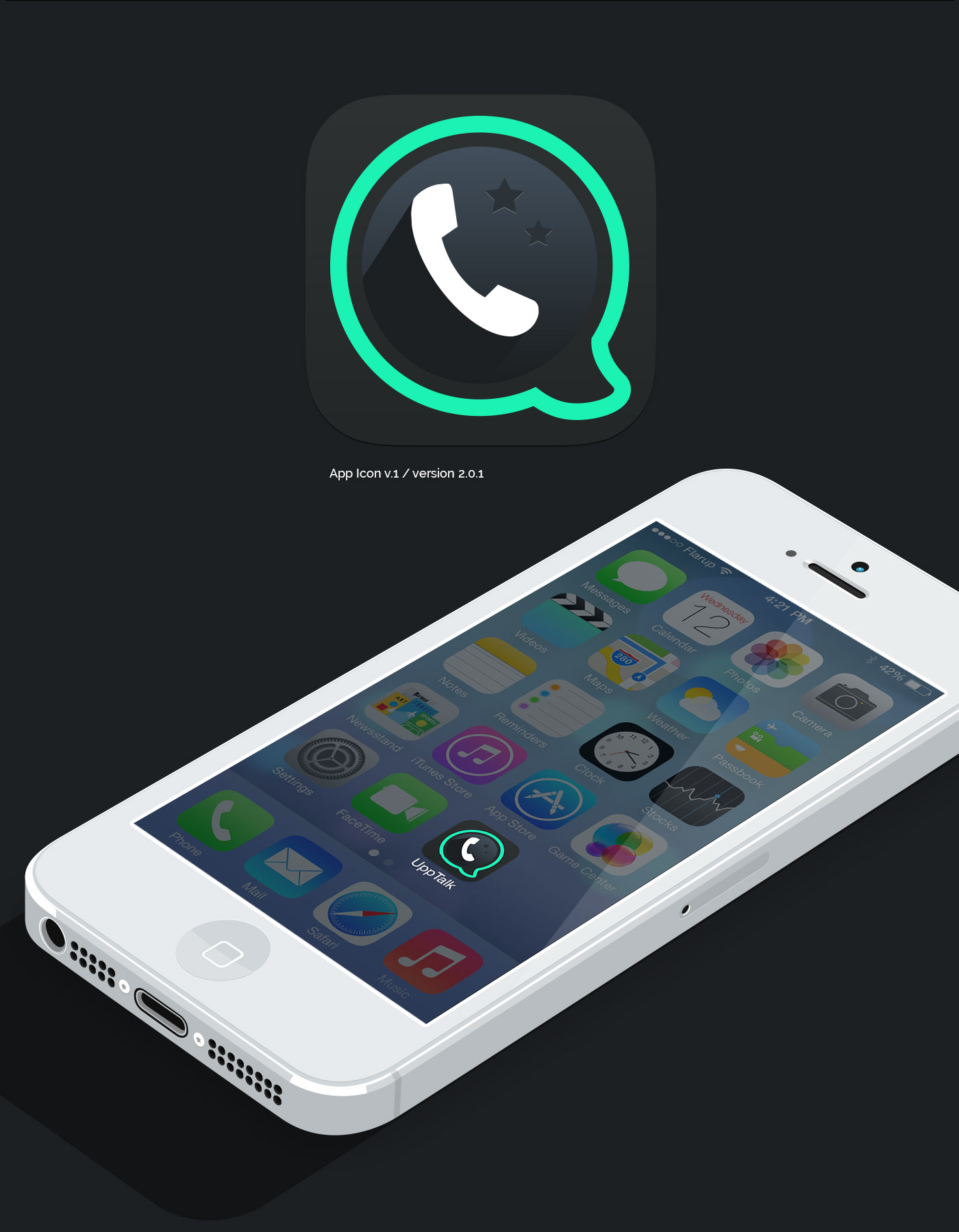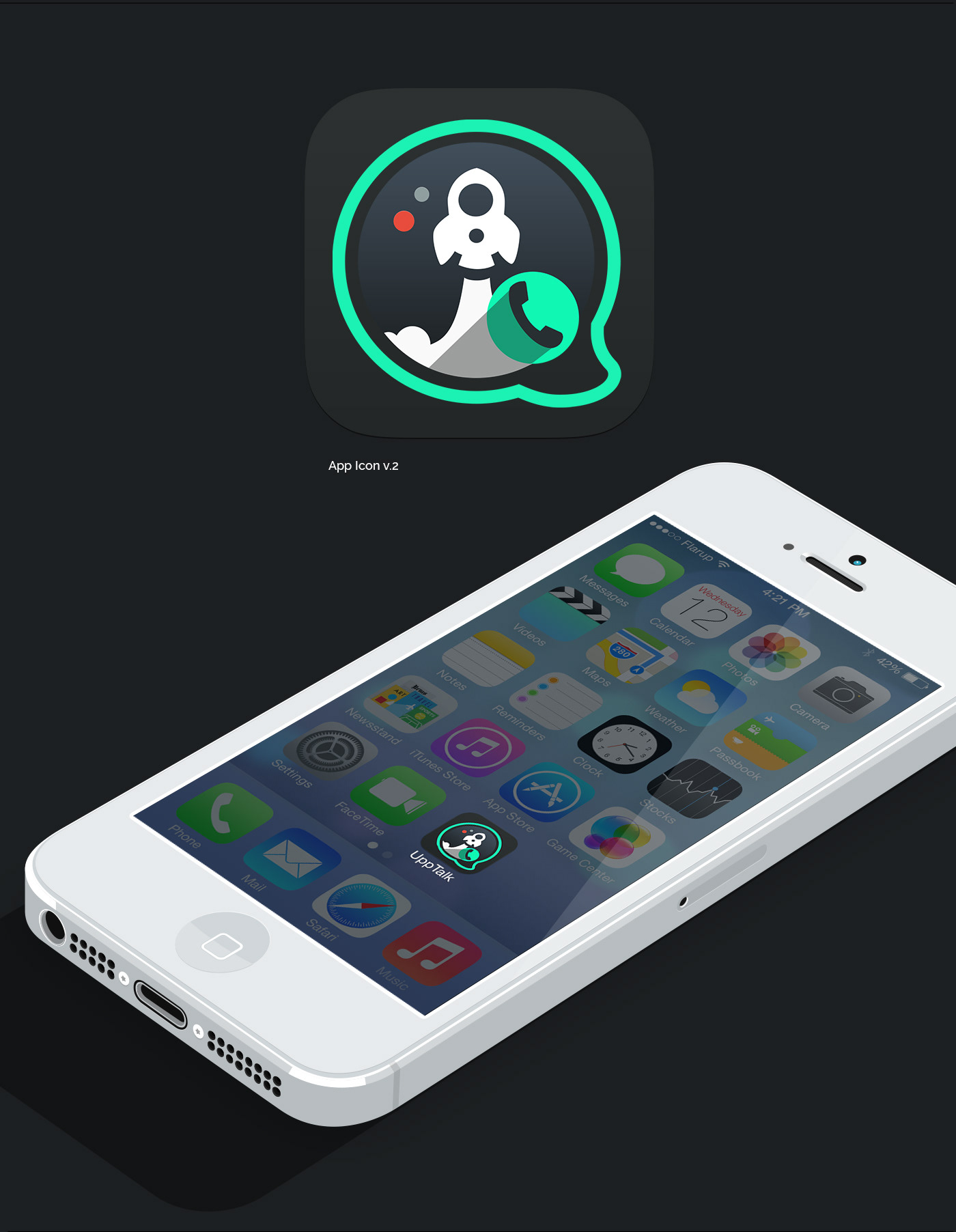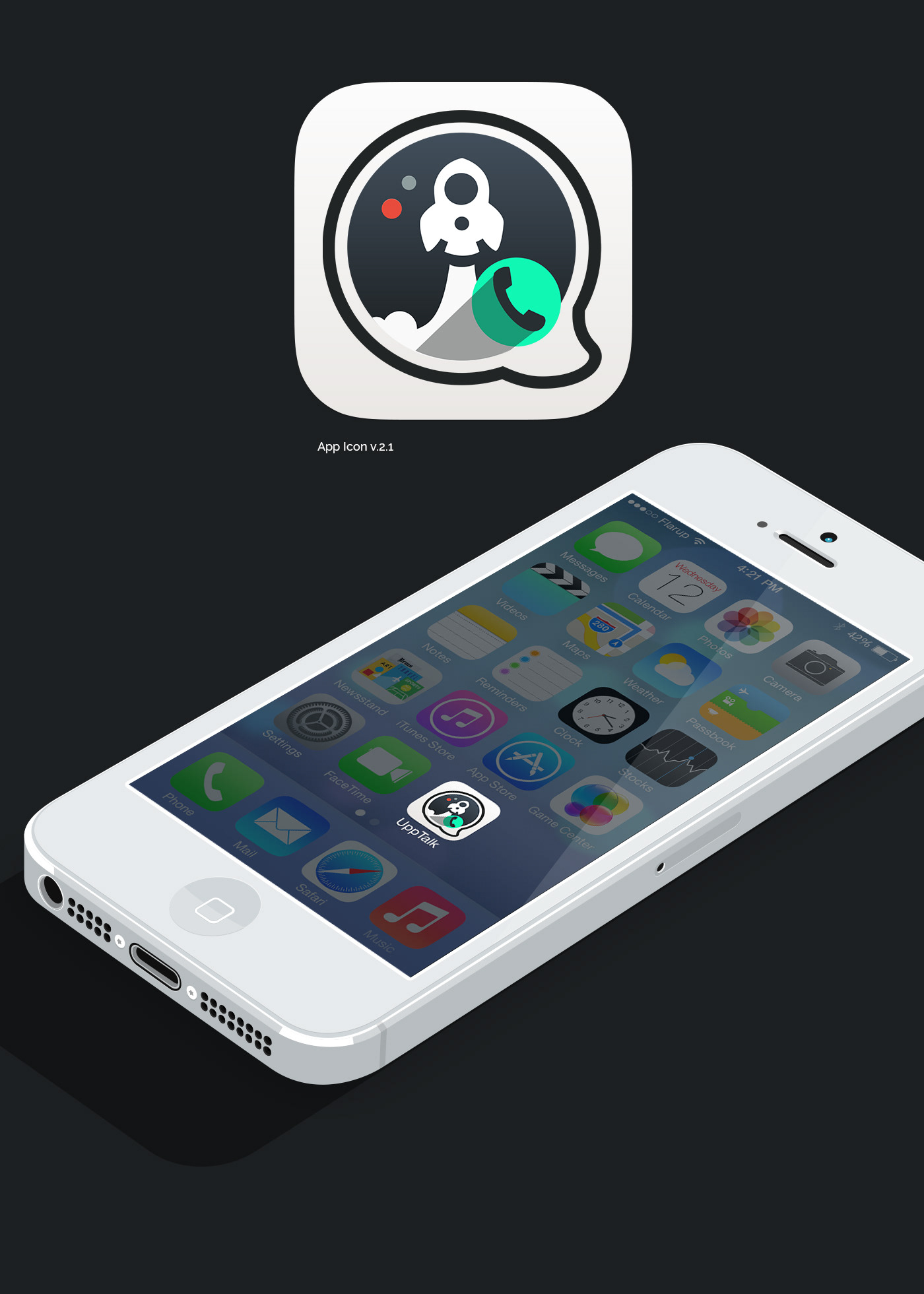 UppTalk / App Icon / 
Icon Design, Interaction Design
Type: app icon Design for iOS
Design App Icon for Upptalk app version 2.0.1
UppTalk is an open standard, global communications app that lets you talk and text any phone in the world for free or with a very reduced cost. Unlike other apps, UppTalk was built to call regular phone numbers, it was created to offer a calling and texting service that works with actual mobile cellular carrier's standards.
Unlike other social and communication apps, UppTalk runs independently of network and operators. It calls everywhere in the world. You can call for free to everyone that uses UppTalk and gaining credits is super easy. You can earn them just verifying your phone number, watching videos, or checking out our available promotions. With UppTalk, you may never have to pay for a phone call or SMS again.
UppTalk is available in more than 100 countries including Germany, Italy, Mexico, and the US with more than 10 million users and growing fast. UppTalk headquarters are located in Barcelona, Spain.